Dear Readers,
The New Year is a moment of quiet reflection. Reflect on the year gone by; of the happy gains and missed opportunities. Recount the good and bad of the past year. It is a time to Introspect on your personal growth, and learn from the experiences. As we move to 2020, we are blessed to build on the legacy of the last year. 2019 was a eventful year for the Indian exhibition industry.
While on one hand, Mr. V Anbu was elected as the incoming President of UFI, Mr. Ravinder Sethi was elected as the Vice President of AFECA, Mr. KV Nagendra Prasad was elected on the Board of IAEE and Mr. H S Bedi was elected on the Board of the Events Industry Council. Indian Exhibition Services Association (IESA) witnessed elections and Mr. Sunil More was elected as its President. Elections were held for new Governing Board of the India Convention Promotion Bureau (ICPB) and Mr. Amaresh Tiwari was elected as the Vice Chairman. We also, just recently witnessed the elections of the Indian Exhibition Industry Association (IEIA) and Mr. P Balasubramanian was elected as the President. Congratulations to all the newly elected Chairs this year and we hope that the industry associations work in a positive direction for the growth of our industry.
The year 2019, in a way, can also be termed as the year of acquisitions in the Indian exhibition industry. NuernbergMesse India, Messe Muenchen India, Messe Frankfurt, Reed Exhibitions India and Messe Dusseldorf India were the frontrunners in the acquisitions race. Domestic organisers who had built niche, industry focussed shows over the years, got a good deal for their hard-work, zeal and passion. Brand UBM was dissolved and Informa Markets in India emerged, though the UBM India leadership and core team remained unchanged. While other industry associations hosted their annual events, IESA did not have its annual India Expo Shop in 2019.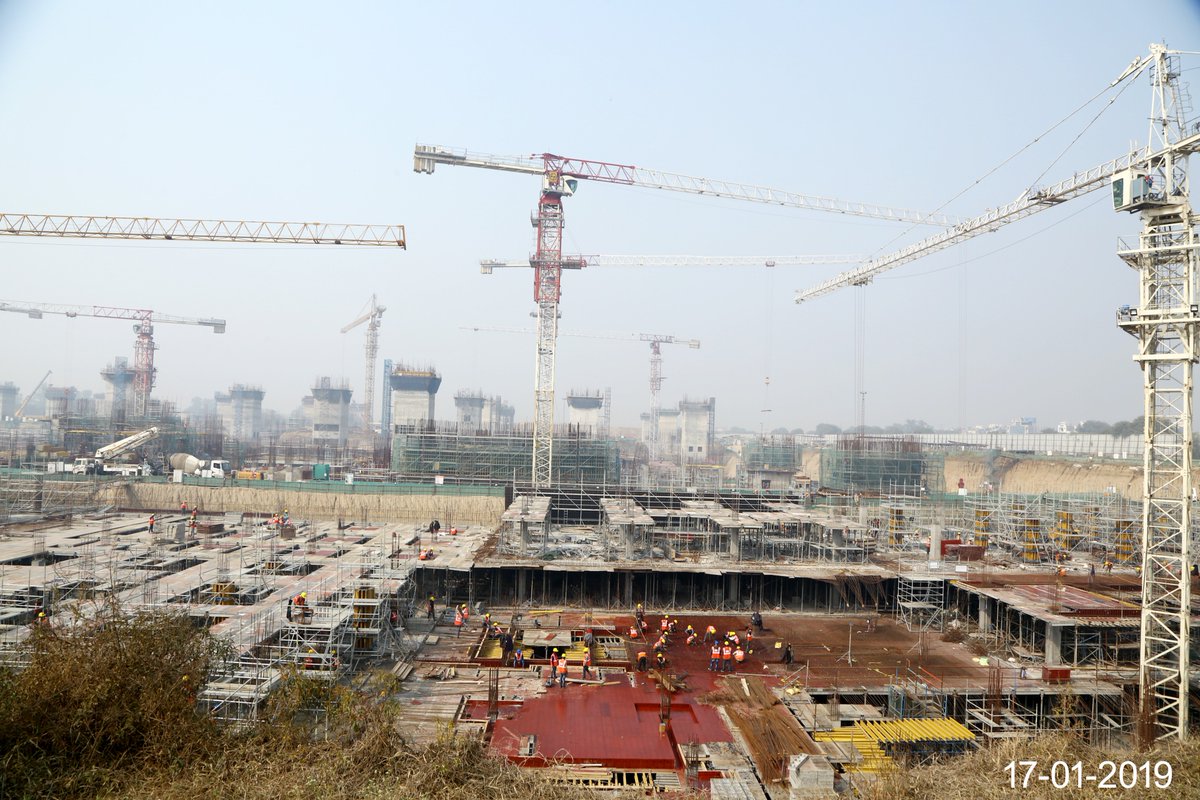 In 2019, India came into the global exhibition industry's limelight because of new venue development and capacity upgradation of the existing exhibition venues. The IICC project in Dwarka, New Delhi being managed by the Korean giant Kintex, the over Rs. 4000 Crores re-development of Pragati Maidan into IECC, Special membrane coating of Hall 4 for rain immunity at Bombay Exhibition Center, New Hall opening of BIEC, CIDCO's facelift in Navi Mumbai, Upgradation at Hitex and a host of capacity upgradation initiatives by IEML, puts India on radar to host international events of repute in the near future.
In 2019 we also saw India Expo Mart (IEML) and Bombay Exhibition Center starting their own events and exhibitions. With this development, most of the purpose-built exhibition venues in India now have also become exhibition organisers!
For Jammu and Kashmir, 2019 was a year of massive changes with defining firsts and lasts. On October 31, Jammu and Kashmir transitioned from a state into two union territories — Jammu and Kashmir, and Ladakh. The move was in accordance with the Centre's August 5 announcement withdrawing the state's special status under Article 370 and bifurcating the state into union territories. With this development, we see the potential of emergence of some MiCE centres & new events in these regions in 2020.
As we move into the new year, we bring to you some predictions about the upcoming trends in 2020:
Sustainability – With growing pollution, there will be a greater emphasis on sustainability in our industry. Exhibition Venues will make genuine efforts to address this cause and they will have to lead from the front. At Exhibition Showcase, we see a potent need to develop an alternative for flex brandings as flex has irreversible negative effects for the environment. Although fabric is very expensive as compared to flex, but it is imperative to discard the use of flex. Industry Associations, MNC organisers and Venues will have to take a lead here. Kudos to BIEC for having already taken a lead in this regard!
Acquisitions – Domestic organisers will benefit from the acquisition culture in the industry. Those domestic organisers who have built their shows from scratch, have a personal connect & goodwill in their respective industry have better prospects.
Experiential – Exhibitions will become more experiential. Attendees will feel more informed and educated about the shows they are attending. On floor activations will rise and the exhibitors that will employ story telling through emotions by use of latest gadgets will witness more conversions. Conferences & special events alongside exhibitions will increase.
Focused Events, New Topics – Shows on newer topics, niche industry will emerge. Even small tradeshows will have good potential provided they know their target markets.
Embracing The Tech – Organisers, Venues will embrace technology to pace ahead in the race. Use of social media, Artificial Intelligence, Big Data will be made to augment growth.
Experience & Education – People with either proven experience (expertise) with passion or skilled in MiCE will be in top demand. People matter most and good teams can make all the difference in our industry.
Well, at Exhibition Showcase also, we had a very eventful and exciting year. We received a wonderful recognition of being a sincere, authentic and independent voice of the Indian exhibition industry by Messe Muenchen India. On a personal note, I received a special acknowledgement in 'India's Top Influential Leaders in MiCE' awards.  Some of our achievements in 2019 are:
Exhibition Showcase – We became Asia's most read magazine on exhibitions. Our online news portal was accessed from subscribers across the globe. Our social media activity saw a steep rise and we made sure that we provide you the latest news through various new age platforms like FB, Linkedin, Whatsapp and Youtube. We captured informative and engaging interviews of industry leaders and we also made hundreds of informative video capsules. We also reached global audiences through email newsletters! We also launched a special initiative to promote the work of stall designers in India.
Exhibition Excellence Awards – The EEA initiative got much bigger and transpired into a mega initiative for the Indian exhibition industry. EEA got unprecedented support from industry associations and government bodies. The landmark EEA2020 is set to reach even greater heights! At EEA2020, we have for the first time, incorporated award categories for the Corporate exhibitors.Visit www.exhibitionexcellenceawards.com for details.
India MiCE Youth Forum – A special initiative to connect youth with the industry was launched in June 2019. The event was held in Amity University. Students from various colleges participated in two different contests and were also given the much needed awareness about the career prospects in MiCE industry.
India Exhibition Directory – The fourth edition of the annual directory was published and circulated among the corporate, PSU's, policy makers and the stakeholders of the exhibitions and events industry. The bookings for the India Exhibition Directory 2020 are now open.
Exhibition Industry Coffee Table Book – The annual Coffee Table Book showcases the champions of Indian exhibition industry and is distributed at prestigious national and international forums and presented to policy makers. The winners of EEA are highlighted in this book each year.
MiCE Showcase – To promote the world of Business Tourism, a new magazine and online portal was launched in 2019. MiCE Showcase is distributed to PCO's, Tourism Boards, Corporate, Hospitality industry and MiCE industry stakeholders.
Association PSU Buzz – A special tabloid was launched to promote the work of industry associations, trade bodies, professional associations and PSUs in India. This tabloid is distributed to policy makers, corporate, exhibition organisers, event venues, PCO's, trade & professional associations in India.
At Exhibition Showcase, we already have a lot of upcoming initiatives in 2020 and I thank you for your trust in us. We will continue to serve the Indian exhibition industry with passion & purpose in 2020. With this, I wish all our readers, advertisers and partners, a very happy, healthy and a eventful new year 2020.