Speaking to Exhibition Showcase, Ravinder Sethi, Chairman of the Group said – The Group will initiate Industry Innovation awards for contributions by UFI Partner members (service providers, consultants, media partners, stand fitters, etc.) to the exhibition industry. Second, conduct surveys with organizers for assessing the contributions of the Partners for the success of exhibitions. Third, and most important – to continue to give a coherent identity to this diverse group of motivated industry experts offering a broad range of services for the success of exhibitions.
The UFI Industry Partners (IP) Working Group is a diverse group of motivated industry experts offering a broad range of services. All members share a common goal: To work closely with organizers and venues in support of sustaining and creating successful exhibitions. As the exhibition industry continues to evolve, "we offer a vital partnership, adding our valuable support across key areas and professions".
CHAIR – Ravinder Sethi
R.E Rogers India Pvt.

VICE CHAIR – Jo-Anne Kelleway
Info Salons Group, Australia

VICE CHAIR – Jochen Witt
jwc GmbH, Germany
SECRETARY – Angela Herberholz
UFI, France
The UFI IP Working Group and its members commit to facilitate the transfer of knowledge, sharing of best practices and insights from the entire spectrum of activities, industries served and services provided.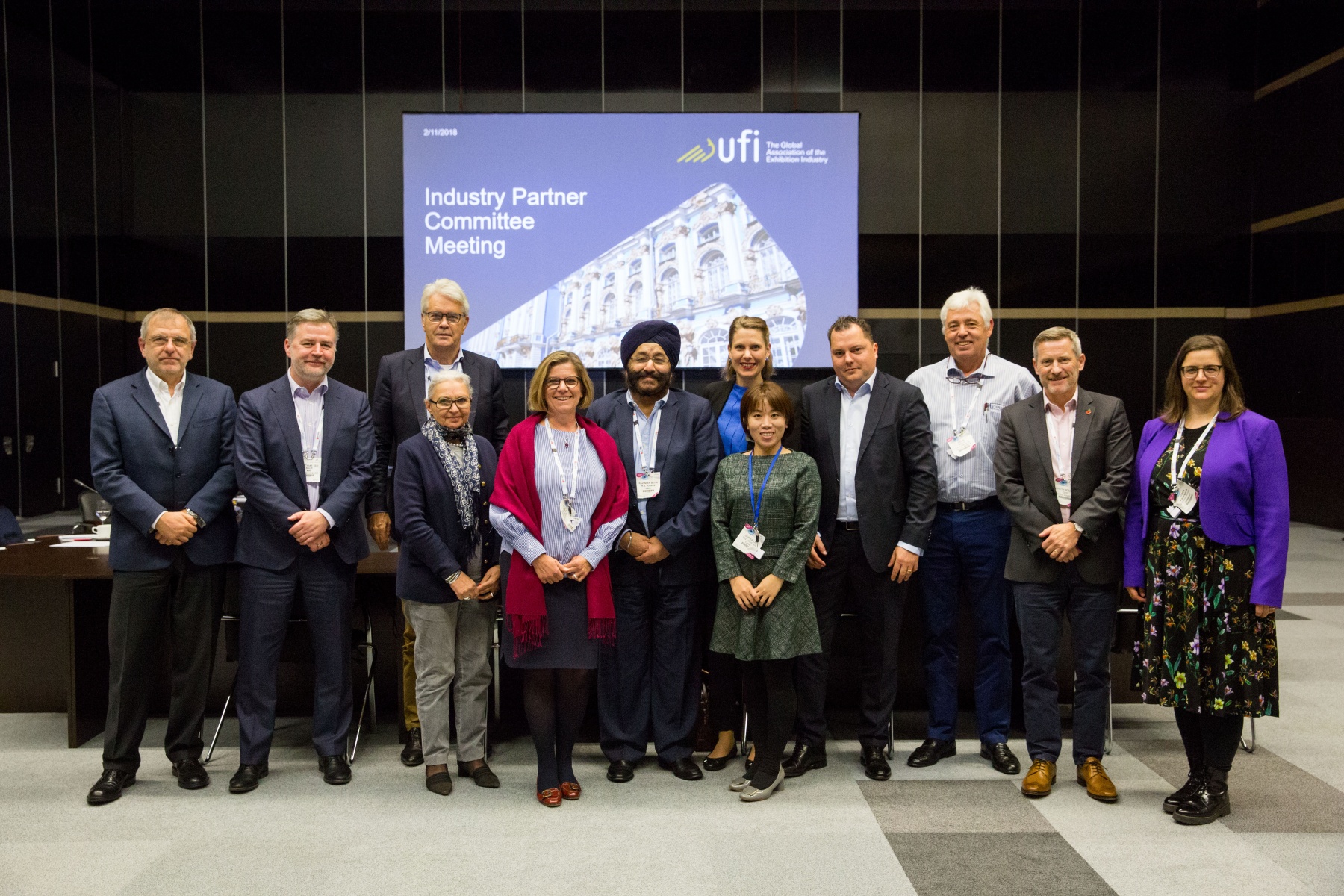 In the meantime, The UFI 
Board of Directors has elected Anbu Varathan as President of UFI for the 2020/21 period. The decision was made at the board meeting that marks the start of the annual UFI European Conference in Birmingham (UK). This decision becomes effective at the conclusion of the 86th UFI Global Congress, which runs from 6-9 November 2019 in Bangkok. Mary Larkin (Diversified Communications, Portland, USA) is the President for 2019/20, while Craig Newman (Johannesburg Expo Centre, South Africa) is the Outgoing President.