– Leading Government Bodies show active involvement in the initiative
– 48 Categories for Exhibition Organisers, Service Providers and Venues
– Over 400 Leading Professionals from across India witness the ceremony
– Special broadcast on ET Now Television Channel on the 7th of April 2019, at      6:30 PM
Supported by The Ministry of MSME, Ministry of Tourism, Ministry of Skill Development and National Small Industries Corporation (NSIC), the 4th edition of the Exhibition Excellence Awards concluded with an unprecedented overwhelming response from all stakeholders of the MICE industry. Organised by Exhibition Showcase, Exhibition Excellence Awards honors and acknowledges the contribution of distinguished achievers in the Indian exhibition industry. Over 400 leading professionals gathered to witness the glorious ceremony, held on 23 March, 2019 at India Expo Mart, Gr. Noida. With KPMG being appointed as the Official Process Advisor & Evaluator and an expert panel of jury scrutinizing the nominations, the EEA have now transpired into a mega initiative for the Indian exhibition industry. Never before this, was the contribution of this sector and its achievers recognised!
Over 48 Categories had been specially designed to honour excellence among the Exhibition Organisers, Service Providers, Conference Organisers and Event Venues. The initiative witnessed active participation from the government bodies as well as leading national & international industry associations like PHD Chamber of Commerce, EEMA, ICPB, IESA, TCEI, SACEOS, AFECA, Italian Exhibition and Trade Fair Association, Russian Union of Exhibitions and Fairs & TECA.
Chief Guest Sh. Suresh Prabhu could not attend due to the electoral protocol but he sent an inspiring message for the Indian exhibition industry. Excerpts from his message, "MICE is one of the fastest growing industries in the world, worth few trillion dollars. This is an industry which has the potential to create job opportunities, can create economic possibilities and therefore I am extremely happy that those who have excelled in this field are getting these awards. Service sector is the fastest growing sector, in which MICE segment is accelerating at a very fast pace. So we will promote this sector and try to do everything possible ensure progress in this sector."
Special Dignitaries At EEA 2019 
·         Sh. Ronjon Lahiri – Assistant Director General, Ministry of Tourism
·         Sh. P. Udayakumar, Director – Planning & Marketing, NSIC
·         Sh. Vijay Kumar- IEDS, Director, Ministry of Micro Small & Medium                          Enterprises-DI
·         Brigadier R N Sehgal, 1965 Indo-Pak War Veteran
In his opening address, Sh. Ronjon Lahiri, Assistant Director General, Ministry of Tourism, Govt. of India, said, "I would take this opportunity to acknowledge the contribution of Exhibition Showcase for recognizing the organizations and individuals who are both involved and have excelled in the field of Exhibitions. Exhibitions are an important marketing platform for Tourist destinations and its potential is recognized by the Ministry of Tourism. It is a pleasure to be part of this 4th Edition of the Exhibition Excellence Awards 2019." Exhibitions are important and valuable to marketing strategies. Exhibitions engage, encourage participation, provide memorable experiences and have the best possible strategic advantage to provide real, human, face to face experiences and deliver customer centric experiences.Exhibitions offer true value of people getting together at a face to face event.I congratulate all the winners of the 4th Edition of the Exhibition Excellence Awards 2019,  Sh. Lahiri Concluded
Shri. Vijay Kumar – Director, Ministry of MSME, Govt. of India said, "Exhibitions are a significant platform for MSME's, providing them a very vital link for marketing and product development. Ministry of MSME has a lot of incentives for exhibition organisers to encourage participation from various MSME's. We welcome you all to explore our schemes which will further boost this industry. I am very happy to note that the achievers of the exhibition industry are being recognized at this initiative."
Sh. P. Udayakumar, Director – Planning & Marketing, NSIC, said, "MSME units continue to be the backbone of any growing economy for creating employment and inclusive growth. In India, this sector is the lifeline presently and India being the fastest growing economy in the world has launched several initiatives like Make in India , Start up India , Stand up India , Digital India , GeM, TReDS , On-Line registration and monitoring systems for MSMEs etc .,for accelerating the engines of growth. I am very happy to see that Exhibition Showcase has taken the initiative to identify and showcase many such MSME units who can transform the market space in India. I wish them a grand success of the Event. Let's together make India a prosperous Country."
ESTEEMED JURY PANEL AT EEA 2019
Miss. Priscilla Leong : Honorary Secretary, SACEOS 
Sh. J. Shankar : Director, CII
Sh. Atul Chaturvedi : CEO, Adani Group
Sh. Sandeep shrivastava : Sr. VP, Ambuja Cement Group
Smt. Renu Sharma: President, B&S Foundation
Sh. S K srivastava : Ex CMD, Oil India
Sh. Manohar Sajnani : Dean, Amity University
Sh. Rajnish Goenka : Convenor, MSME Cell
Sh. Raman Bhanot : Renowned Television Host
Sh. Vinod Sibal : Ex. Director General of Hydrocarbons, Ex. Director General of Hydrocarbons
Sh. Santosh Joshi : Director, Hamdard Group
Smt. Manjula Mishra : Member, National Board on MSMEs
Smt. Dolly Awati : Chairperson, DeviprasadGoenka Mgt. College
Smt. Tarang Khosla : Chief Editor, Exhibition Showcase
Sh. Sameer Ashraf : Alpha Specialist, Sony
Sh. Basit Umer: Bureau Chief, Barcroft Media
Priscilla Leong, who represented SACEOS from Singapore remarked, "this was a very meaningful event where the exhibition industry in India comes together yearly to acknowledge the best performers in the different award categories.  From the speeches, it was heartening to learn of the interest and support from government agencies towards growing the exhibitions industry.  All signs are pointing towards robust growth in the coming years."
Sh, Rakesh Kumar, Executive Director, EPCH in his Key Note Address said that Exhibition Showcase has set a benchmark in appointing professional third parties to scrutinize the Exhibition Excellence Awards, thus ensuring credibility and transparency to this wonderful initiative.
Sh. Ravinder Sethi, Vice President, IEIA, addressing the delegates said that the very presence of industry veterans at the event indicates its significance and success. He congratulated the winners and announced that the industry will be again welcomed at a bigger and grander – 5th Exhibition Excellence Awards in 2020.
Sh. Nanu Binu, Founder President, IESA mentioned about the significant role played by the service partners in making any exhibition successful, while mentioning that EEA has become an important platform for the industry.
Sh. Sanjeev Pasricha, Executive Vice President, EEMA mentioned about the growing synergy between events, experiential and exhibitions and talked about connecting the dots effectively, while conveying his best wishes to the nominees at the EEA 2019.
EEA has been widely covered in National and trade media. Winners get rewarded with blistering trophies and certificates. A special full page feature on EEA 2019 was published in the Times of India. The Exhibition Excellence Awards 2019 will also be aired on ET Now Television Channel on the 7th of April 2019, at 6:30 PM, with  a repeat telecast of the show on 13th April. Simultaneously, the episode will also run on timesnownews.com and timesofindia.com.
In his closing remarks, Raghav Khosla, Group Editor, Exhibition Showcase remarked, "Exhibitions are the catalyst to our economic growth. Exhibition Showcase has been working tirelessly to promote the Indian exhibition industry and as a leading focused media house for the industry, we are taking every possible leap to popularize this industry and make its achievers known among the corporate, policy makers and the global community alike. Finally the big day has arrived when we will raise a toast to your glory and celebrate your achievements. And I take this opportunity to thank all the supporting Ministries, associations, participants, sponsors, partners and well-wishers who have supported us in our initiative. Backed with staunch determination to promote the Indian exhibition industry, we had launched the Exhibition Excellence Awards initiative in 2016. And industry's participation is our biggest motivation that propels us to keep moving ahead. I do hope that you will appreciate our sincere efforts to promote the industry. I really wish that this initiative can bring a smile on your face; 'You' – The real heroes, who make events happen and whose contribution is so critical for the growth of our national economy. I salute you all and the Exhibition Excellence Awards initiative is our humble offering to this wonderful fraternity."
A special full length video capsule on EEA 2019 will be released and published by Exhibition Showcase.

PROUD WINNERS AT EEA 2019
Exhibition Organiser Categories
The Leading Show : Agriculture, Dairy
2. The Leading Show : Food, Beverage
3. The Leading Show : Building , Construction
4. The Leading Show : Education
5. The Leading Show : Travel, Tourism
6. The Leading Show : Energy, Infrastructure
7. The Leading Show : Environment, Sustainability
8. The Leading Show : Fitness, Sports
9. The Leading Show : Wellbeing, Beauty
Professional Beauty Mumbai – 2018
10. The Leading Show : Electronics, Technology
India Soft IT – 2018
11. The Leading Show : Engineering, Industrial
Automation Expo – 2018
12. The Leading Show : Pharma, Chemical
13. The Leading Show : Textiles & Apparel
Garment Technology Expo – 2018
14. The Leading Show : Gems, Jewellery
15. The Leading Show : Safety, Security
16. The Leading Show : Printing & Packaging
17. The Leading Show : Consumer, Houseware
18. The Leading Show : Wedding, Fashion
19. The Leading Show : Automation, Automobile
20. The Leading Show : Tools, Machinery
21. The Leading Show : Plastics
22. The Leading Show : Architecture
23. Top Industry Impact Show
Winner – PrintPack India – 2017
1st Runner Up – Plastivision – 2017
24. The Unique Show
Winner – DIDAC India – 2018 
1st Runner Up – Non Woven Tech Asia – 2018
25. Top Make In India Supporting Show
26. Top Start-Up India Supporting Show
27. The Fastest Growing Show
Winner – Gartex India – 2018
1st Runner Up – Globe-Tech Engineering Expo – 2018
2nd Runner Up – Hand Tools & Fastener Expo – 2018
28. Top Global Dominance
Winner – Hand Tools & Fastener Expo 2018
1st Runner Up – Electronica India and Productronica India – 2018
2nd Runner Up – Renewable Energy India – 2018
29. The Knowledge Hub
30. The International Star
Winner – Afairs Exhibitions
1st Runner Up – Fairact Exhibitions
2nd Runner Up – Futurex
31. The Challenger
Winner – Fashionista & Educationista
1st Runner Up – Afairs Exhibitions
2nd Runner Up – Excelsior Public Relations
32. Top B-City Show (B2B)
Winner – Khadhya khurak – 2018
1st Runner Up – India Carpet Expo – 2018
2nd Runner Up – AFMEC – 2018
33. Top B-City Show (B2C)
Winner – IIMTF – 2018
1st Runner Up – Jaipur Jewelery Show – 2018
2nd Runner Up – Agri Asia – 2018
Exhibition Service Provider Categories
1. EXCELLENCE IN EXHIBITION MANAGEMENT
2. EXCELLENCE IN CONFERENCE MANAGEMENT
Exp MICE
3. LEADING STRUCTURE SUPPLIER
4. STAR IN PRODUCTION & VISUALS 
5. STAR IN AV, LIGHT & SOUND
Sun Business Machine
6. EXCELLENCE IN DESIGN
7. EXCELLENCE IN SERVICES
8. THE TECH CATALYST
9. STAR INNOVATION AWARD
Vivatrack
10. STAR IN REGISTRATION MANAGEMEN
11. THE STAR PCO
12. STAR IN EMERGENCY SERVICES
Sai Baba Ambulance
13. THE ENGAGING CROWDPULLER
Conference Organiser Categories
Leading Industry Conference
Winner – Famdent
1st Runner Up – Indo – UAE Summit
2nd Runner Up – SCL Indonesia 
Exhibition Venue Categories
India's Leading Exhibition Venue
Winner – BIEC, Bengaluru
1st Runner Up – IEML, Gr. Noida
2nd Runner Up – WTC Mumbai
2. Star MICE Hotel
SPECIAL EDITORS CHOICE AWARDS AT EEA 2019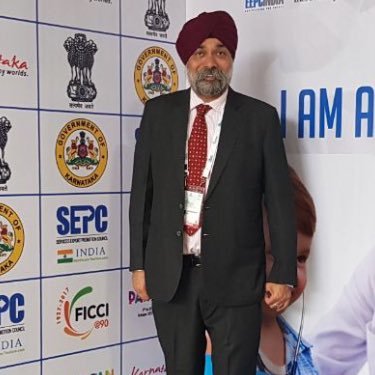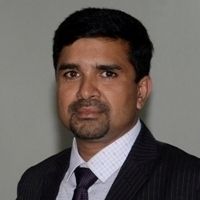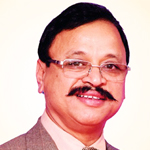 A MEGA INITIATIVE FOR THE INDIAN EXHIBITION INDUSTRY